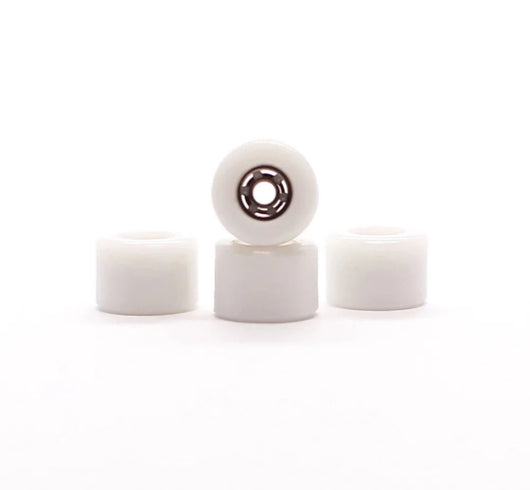 Caramel Wheels - Ceramic - 65D 7mm - White
Regular price $44.00 Sale
These are the first fingerboard urethane wheels with ceramic bearings!
Urethane 65D
Bearings:  Ceramics abec7 with white balls.
Also includes steel bearings - you can change them if you prefer!
You can use these 7mm wheels on any surface.
The feeling when you ride them is really similar to street skateboarding!
Set of 4 wheels