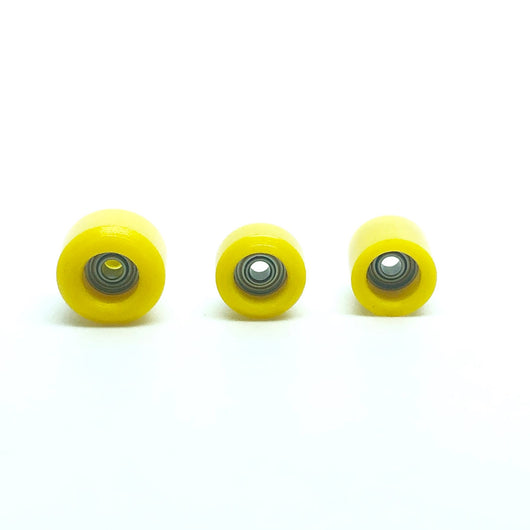 Rolling Fingers Wheels - Yellow
Regular price $23.00 Sale
Handmade Single Bearing Wheels from Washington State, USA. 

Rolling Fingers wheels are made of the highest quality plastic, featuring a single ceramic  bearing.  They are some of the smoothest plastic wheels available, and they squeak! 
Available in seven colours and three shapes.
Come packaged in a small reusable screw top plastic jar, with a sticker.